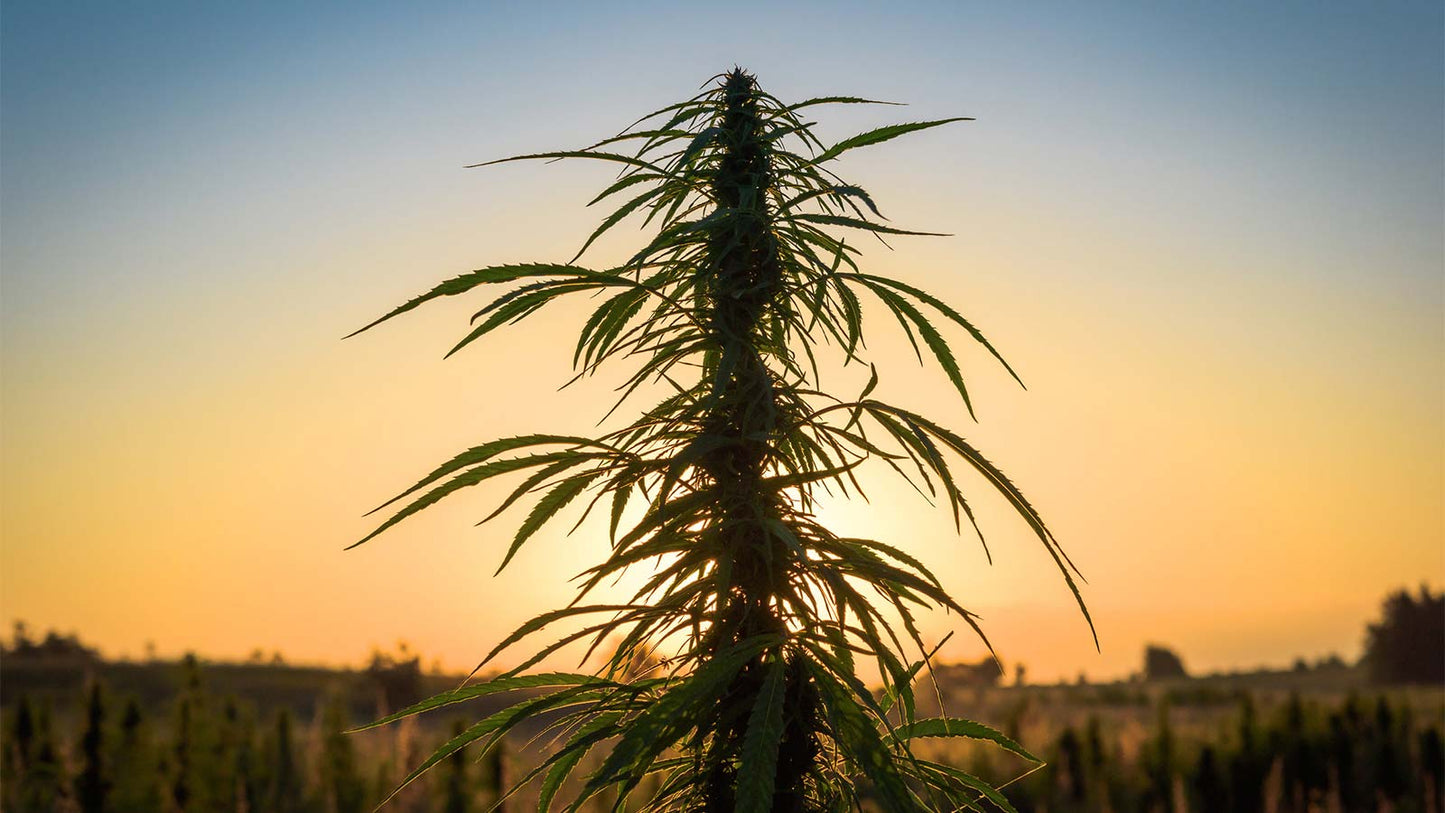 Hemp benefits are becoming very well documented, but many people are still confused about the differences between 'hemp' and 'pot'. Pot is a term commonly used for recreational marijuana, while hemp has all kinds of industrial and medical benefits.
The main difference between the two is that hemp plants have been cultivated to have their psychoactive properties removed.
In the United States, more than 20 states allow the possession and use of marijuana for medicinal purposes, according to the National Institute on Drug Abuse.
In fact, eight states have even made it lawful to use marijuana recreationally, and other states are coming on board.
Still, the question arises.
WHAT'S THE DIFFERENCE BETWEEN HEMP AND POT, ANYWAY?
A single genetic switch, that's what.
In 2011, researchers from the University of Saskatchewan announced that they'd found the genetic alteration that allows psychoactive cannabis plants (Cannabis sativa) to give users a high – as compared with industrial hemp plants, which won't produce a high at all.
Although industrial hemp plants are the same species as marijuana plants, they don't produce tetrahydrocannabinolic acid (THCA). This is the precursor to tetrahydrocannabinol (THC), the psychoactive ingredient in pot. Hemp plants don't produce that because they lack a gene that makes an enzyme to produce THCA, says University of Saskatchewan biochemist Jon Page.
In contrast, marijuana plants do produce THCA but don't create much cannabidiolic acid (CBDA), which is abundant in hemp, but competes with THCA for raw materials. As a result, hemp is rich in non-psychoactive CBDA, while marijuana is chock full of mind-bending THC.
HEMP BENEFITS
According to scientists, marijuana's healing properties come from its high cannabidiol (CBD) content and levels of medical terpenes and flavonoids. It also contains some tetrahydrocannabinol (THC). Through traditional plant breeding techniques and seed exchanges, growers have started producing cannabis plants that have higher levels of CBD and lower levels of THC for medical use.
In a 2014 survey of 7500 people reported in The Washington Post, 350 said they used medical marijuana for ailments like chronic pain, cancer, migraines and arthritis. Of the 350, 320 said medical marijuana alleviated their symptoms.
Anti-pot crusaders have long doubted the legitimacy of marijuana as a medicine. However, primary sources (doctors and their patients) seem to agree more and more — this stuff works.